Advancing Technology in the Tent Industry
Remember the days when we used encyclopedias and phone books? We do too, but just barely! With technology constantly around us and readily at our fingertips, it's difficult to recall times like those.
Of course, advancing technology has changed every aspect of day-to-day life and it is no different here at Atent for Rent. From the way we store and wash our equipment, to the way we write orders and communicate with customers, we utilize helpful technological tools daily. One of favorite tools is Google Earth, we use it all the time! With Google Earth, we can get an idea of a customer's yard and even measure to have an idea of what will fit.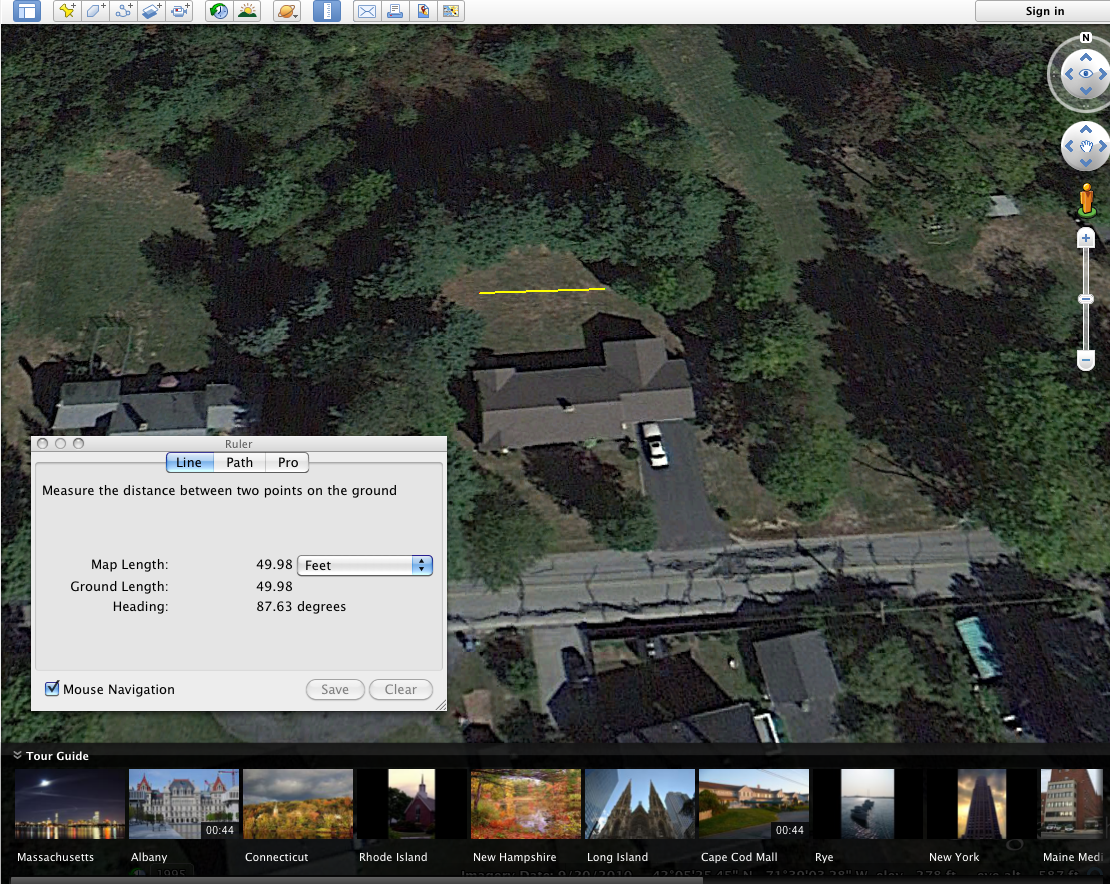 From there, we can impose a to-scale CAD diagram on top of a Google Earth image like we have done here. This helps give our installers an idea of the layout, and helps our customers visualize how the tent will fit in their space.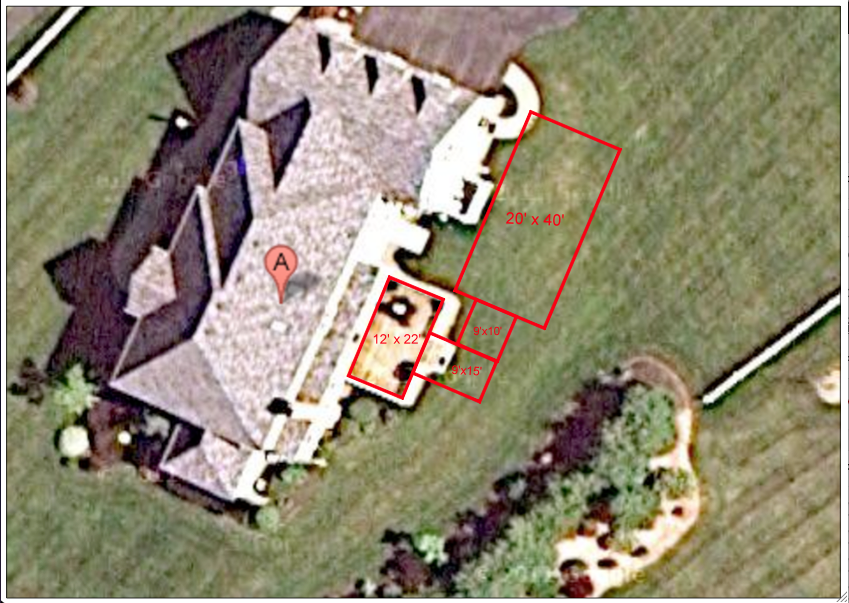 We have even happened to come across a number of Google Earth images showing our tents in them.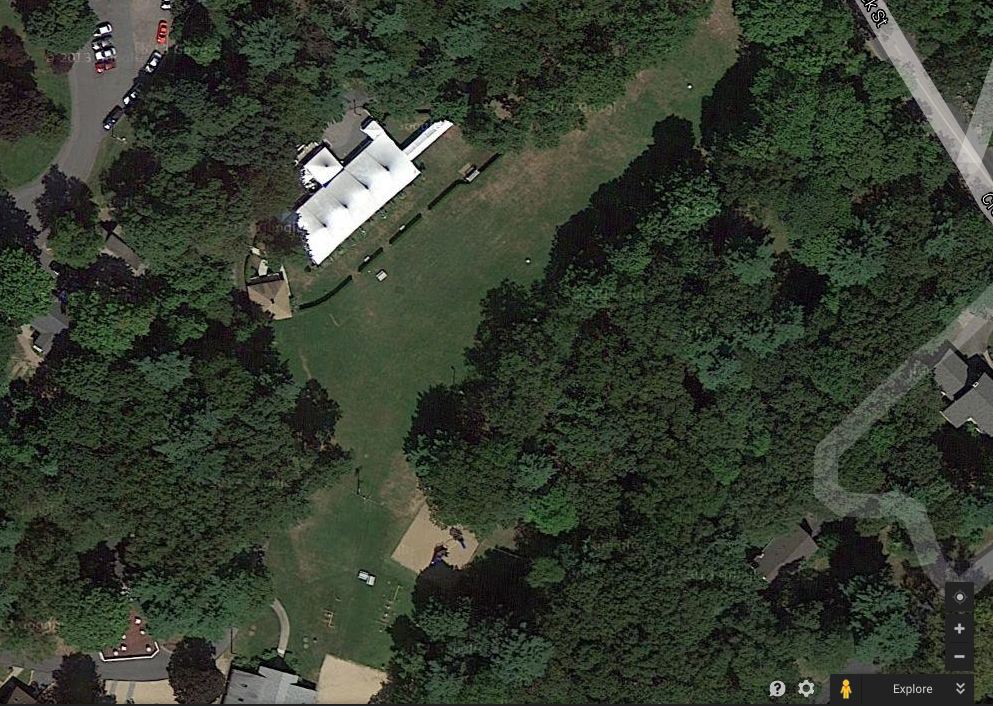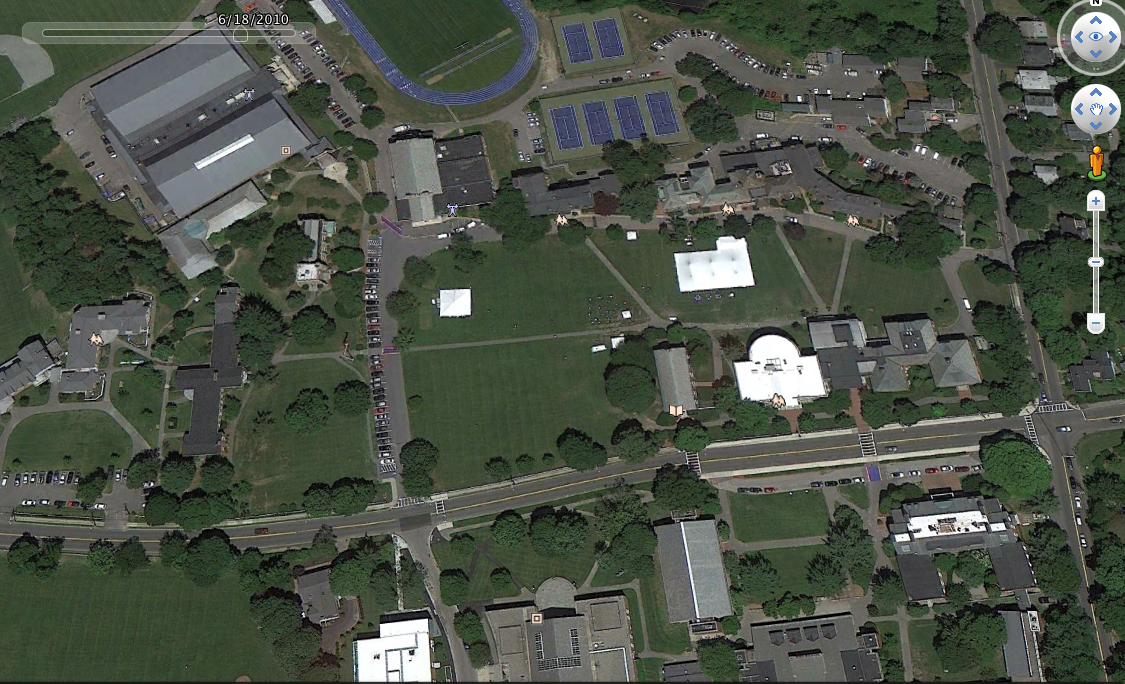 Though not as grand or wondrous as the Egyptian Pyramids, we still get pretty excited to see our handy work captured in internet history. And take a look at the beautiful peacock that some boats (possibly accidentally) created, now captured forever.
You have quite the eye for art, Google Earth.
Just like everything else, Google Earth has its flaws too. Take a look at this image that was captured—let's hope the bridge doesn't actually look like that!
We encourage our customers to use this as a tool when planning for your upcoming event. And as always, if you need assistance or have any questions, we are always here to help.
Congrats Graduates! Commencement 2015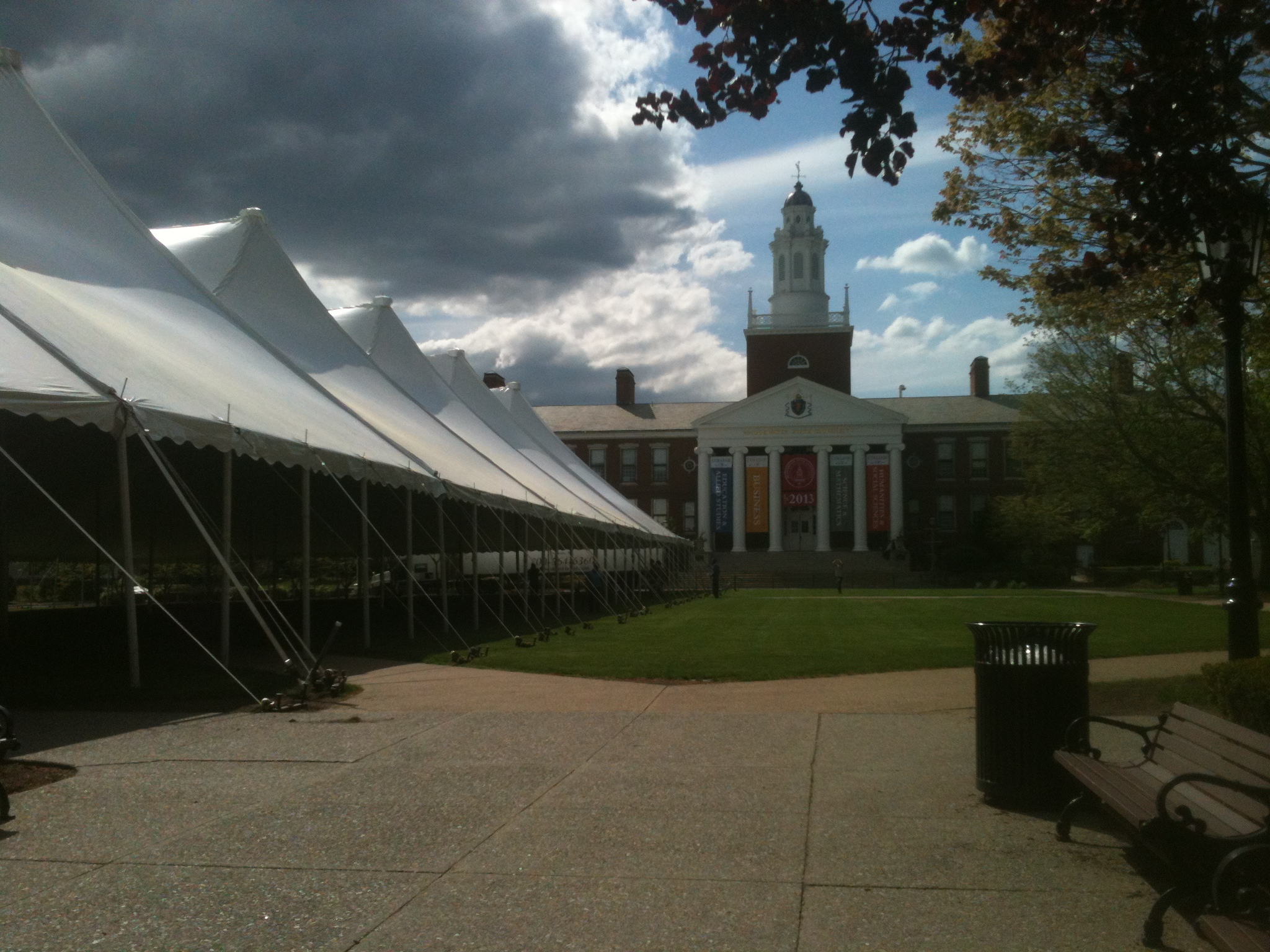 Here at Atent for Rent we are gearing up for the busiest of our seasons- Commencement Season. The 10,000+ square foot tents are being washed, chairs and stages being inventoried, and pipe and drape counted and cleaned.
Boston is known for a few things, notably its health care, its historic charm, and its many top rated colleges. In celebration of the graduates completing years of intense schooling, the colleges and the universities in the area plan weekend-long events. While students wrap up their final exams and papers, colleges and universities focus on beautifying their grounds and preparing for thousands of attendees.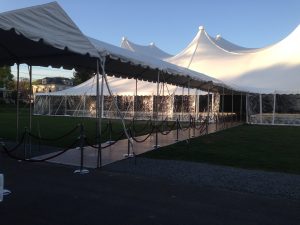 The third weekend in May is historically the busiest for Atent for Rent. This year is no different. We prepare for commencement season starting as early as the year prior, working with university officials to make the following year's commencement that much more memorable than the last. Not only does the actual installation take a lot of planning, but also requires many logistics in preparation for the events. Towns require multiple permits, public safety officials on site, and crowd control to ensure the safety off all graduates and attendees.
 During commencement season this year, we will install over 335,000 square feet of fabric. That is the equivalent of 7.69 acres, 71 NBA basketball courts, over 6 White Houses, and nearly 4 Versailles Palaces! In addition to the tents, we provide nearly 60,000 chairs. Then we do flooring, staging, and lighting for nearly all of these tents. Needless to say, we stay busy here during commencement season.  Our crew of 60, office staff of 8, and fleet of 12 trucks and 2 tractor trailers work around the clock to meet the needs of our clients. Take a look at this incredible time-lapse video installing one of the large commencement tents.
To all the graduates in and around Boston- Congratulations!
Just yesterday I saw flowers poking up through the dirty snow. Is spring finally here? (Forget about the fact that just got snow two days in the past week!)
It was a long, cold, ruthless winter for all of us here in Massachusetts, taking a toll on even life-long New Englanders. It was the same story in the tenting industry but as they say, the show must go on!
With record snowfall and prolonged cold temperatures, this winter presented a unique set of challenges.
 Our customers and crews cleared patios of up to 4' of snow to create the space for special events. And even when not installing on patios, the ground was frozen for so long that it was impossible in some cases to drive in stakes to secure the tent, even with the help of our heavy machinery. But thanks to our experience, a little ingenuity, and a lot of manpower to clear the snow, we were able to install tents in all kinds of conditions.
Here you see a tent that is normally easily staked into the ground but in this case we were limited to using concrete weights to secure it.
Despite the challenges, we helped create many successful events this winter. In the construction world, however, the challenges hindered many jobs from being completed on schedule.  Fortunately, we were able to help with a number of jobs throughout the state.  Take a look at this pool construction that continued without interruption thanks to our tent. A heated tent gives construction crews a dry, warm space to complete their tasks despite Mother Nature's rude interruptions. 
The only question is, can we all take a dip in July?