Atent for Rent loves to hear back from our clients "post event".  It is often time a journey from start to finish for anyone hosting or planning an event and we are happy to be able to help and be a positive part of the process.  Having the opportunity to work with several varieties of experienced vendors gives us any opportunity to learn and expand through our events as well.
We would love to share a little feedback we received recently from some of our clients and thank them for taking the time!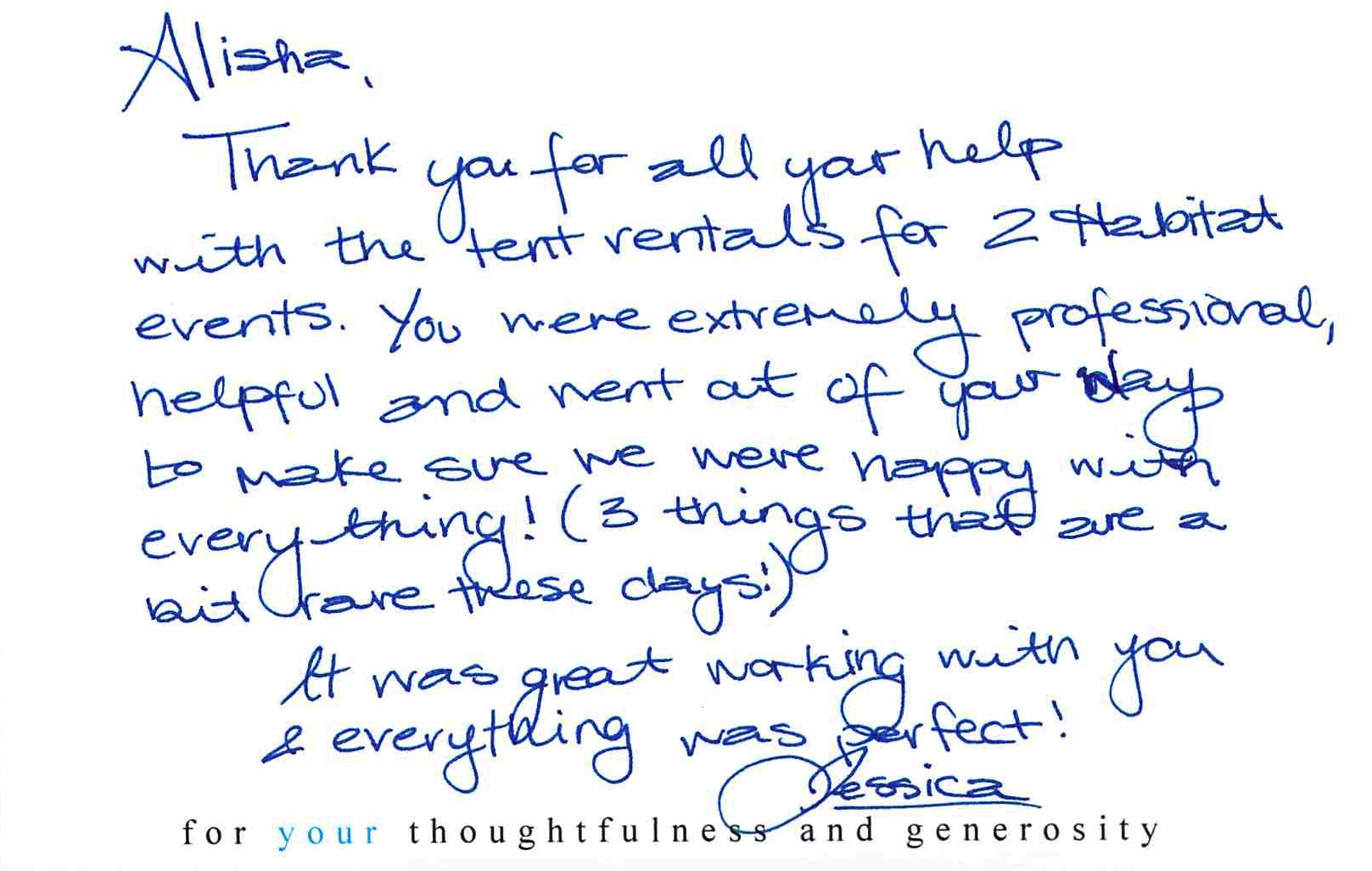 Atent for Rent was thrilled at how great these events went and happy also to have thoroughly satisfied clients and guests. While every planner loves having things go well and just fall into place as planned, we all know every event has the potential for last minute changes and needs.  We are available 24/7 and will always try to help even if it isn't our typically areas of expertise.  There just isn't much we won't do to make sure your event is a success!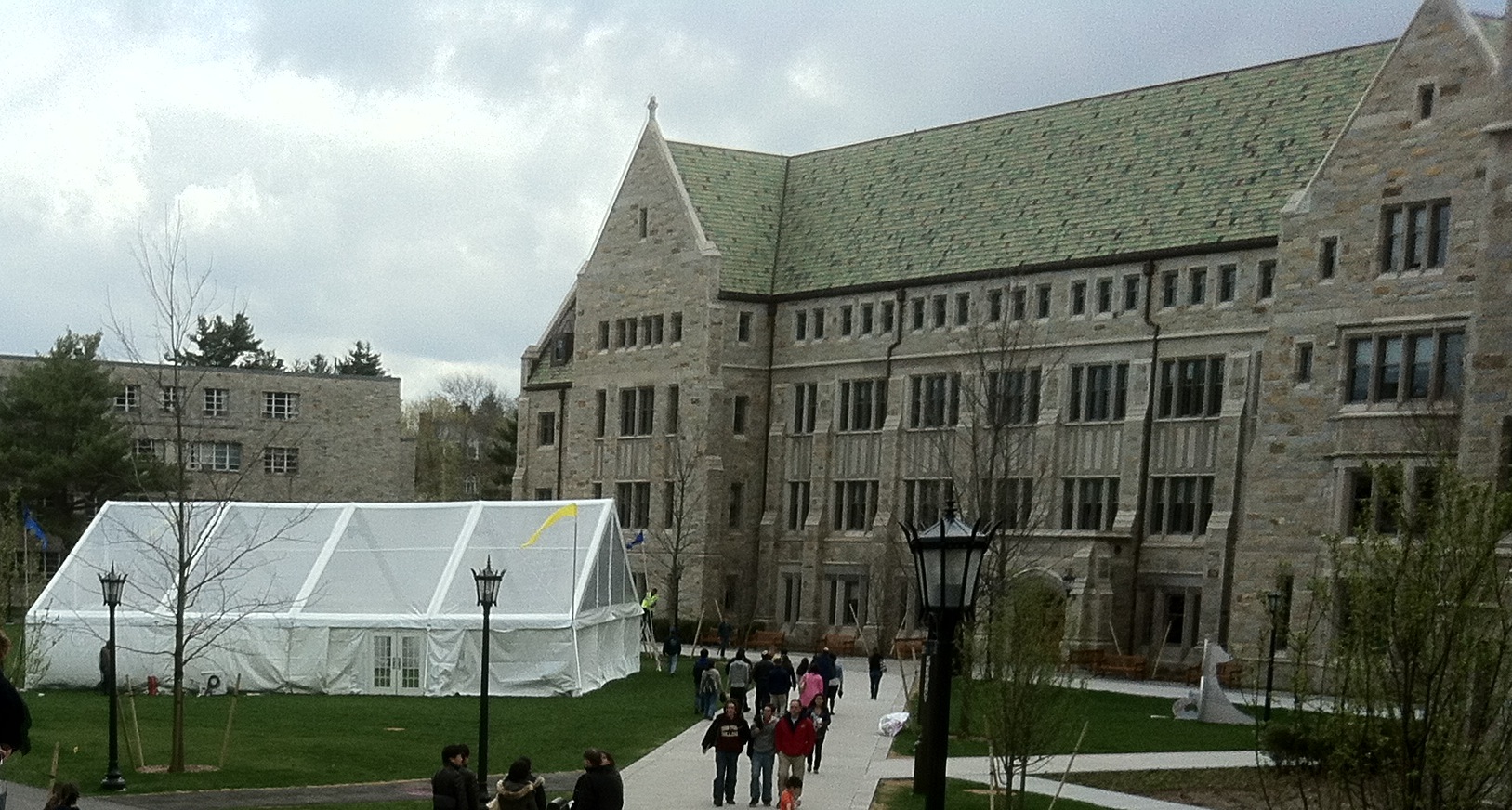 This week the crew at Atent for Rent installed a variety of tents for the 15th Annual Boston College Arts Festival. The inspiring event will host a variety of musicians, artists, painters, dancers, writers, sculptors & more that have all come together to entertain and celebrate the arts. You may also participate in several hands on events making for a very interactive and even educational experience. It's wonderful to see the tents we have installed, merely a blank canvas, become an event space filled with color, art, talent, emotion & beauty!
This year is not just the 15th year for the Festival, but the College is celebrating it's 150th Anniversary!  We installed a 60′ x 132′ clearspan structure in place of the 50′ x 100′ tent setup in years past. We also have two of our clear top tents on campus! This excerpt from the Festival's Brochure does a great job summarizing the changes this year to the program:
"This year, the Boston College Arts Council is thrilled to celebrate the 15th anniversary of the Arts Festival simultaneously with the University's sesquicentennial. In honor of this milestone year, the Arts Festival will feature a new performance and exhibition venue with fresh, collaborative arts programming. The Stokes Art Tent is a combination gallery and small performance space, allowing for innovative programs, increased access to students' visual art, and an intimate setting for receptions aimed at celebrating the arts. In addition to our new venue on Stokes Lawn, we have updated the Main Tent in response to the University's renovations to O'Neill Plaza, increasing the size of the tent and the main stage inside. We hope you will enjoy extra performance space, more seating, and increased visibility and accessibility. Happy Birthday to Boston College and the Arts Festival!"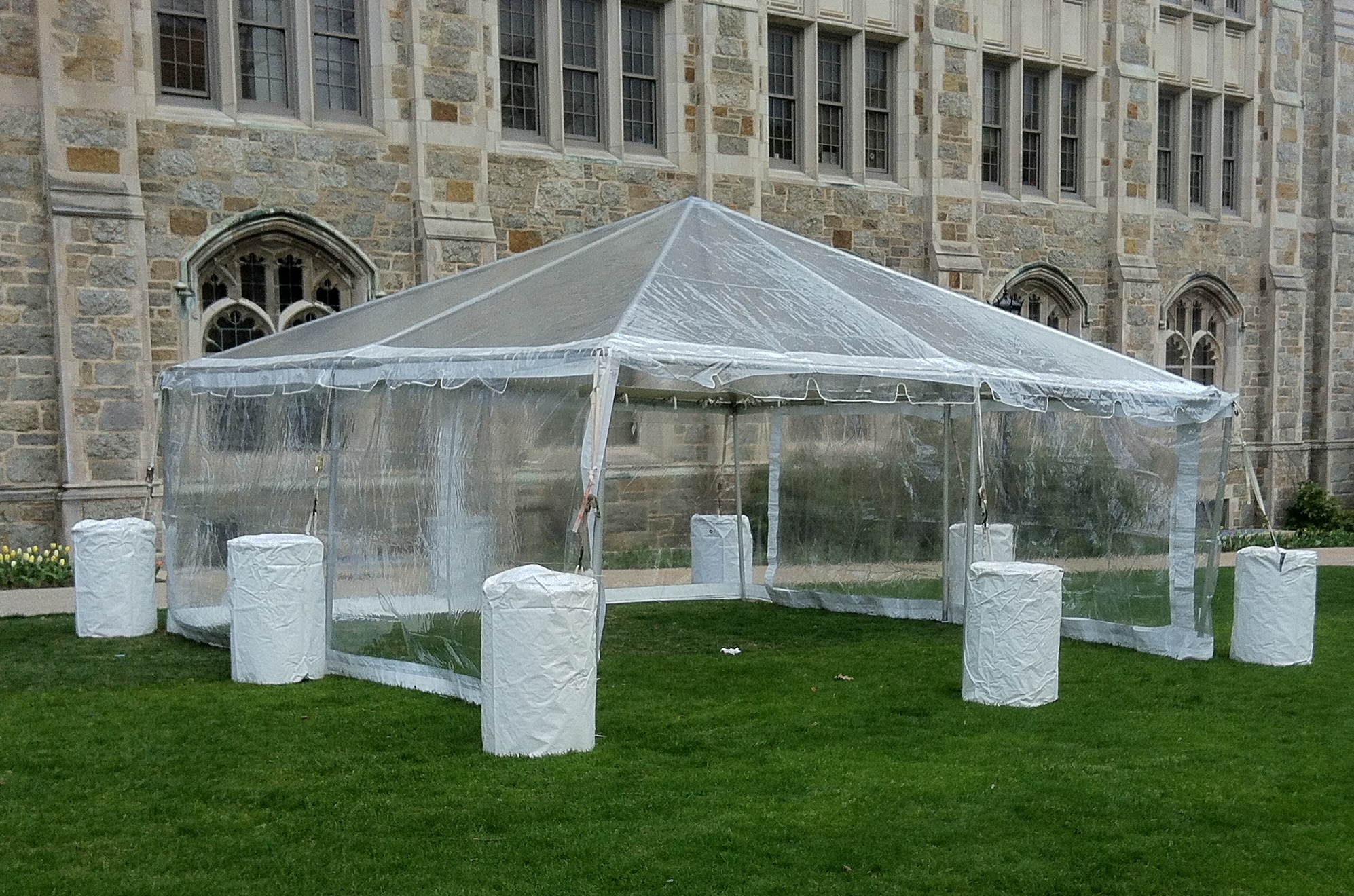 We are excited to be a part of such an inspiring event! The Festival runs from Thursday 4/25 through Saturday 4/27. There is so much to do and enjoy, everything from a poetry reading to A Cappella performances. You can see a detailed list of the events, here. Be sure to check it out! The feedback we received from the staff was great.  We are sure this will be another successful Festival!
First, let me tell you that we really appreciate you and your team's hard work today. We really were thrilled with the tents this year, and we are only one day into festival week! -Victoria