Atent for Rent loves to hear back from our clients "post event".  It is often time a journey from start to finish for anyone hosting or planning an event and we are happy to be able to help and be a positive part of the process.  Having the opportunity to work with several varieties of experienced vendors gives us any opportunity to learn and expand through our events as well.
We would love to share a little feedback we received recently from some of our clients and thank them for taking the time!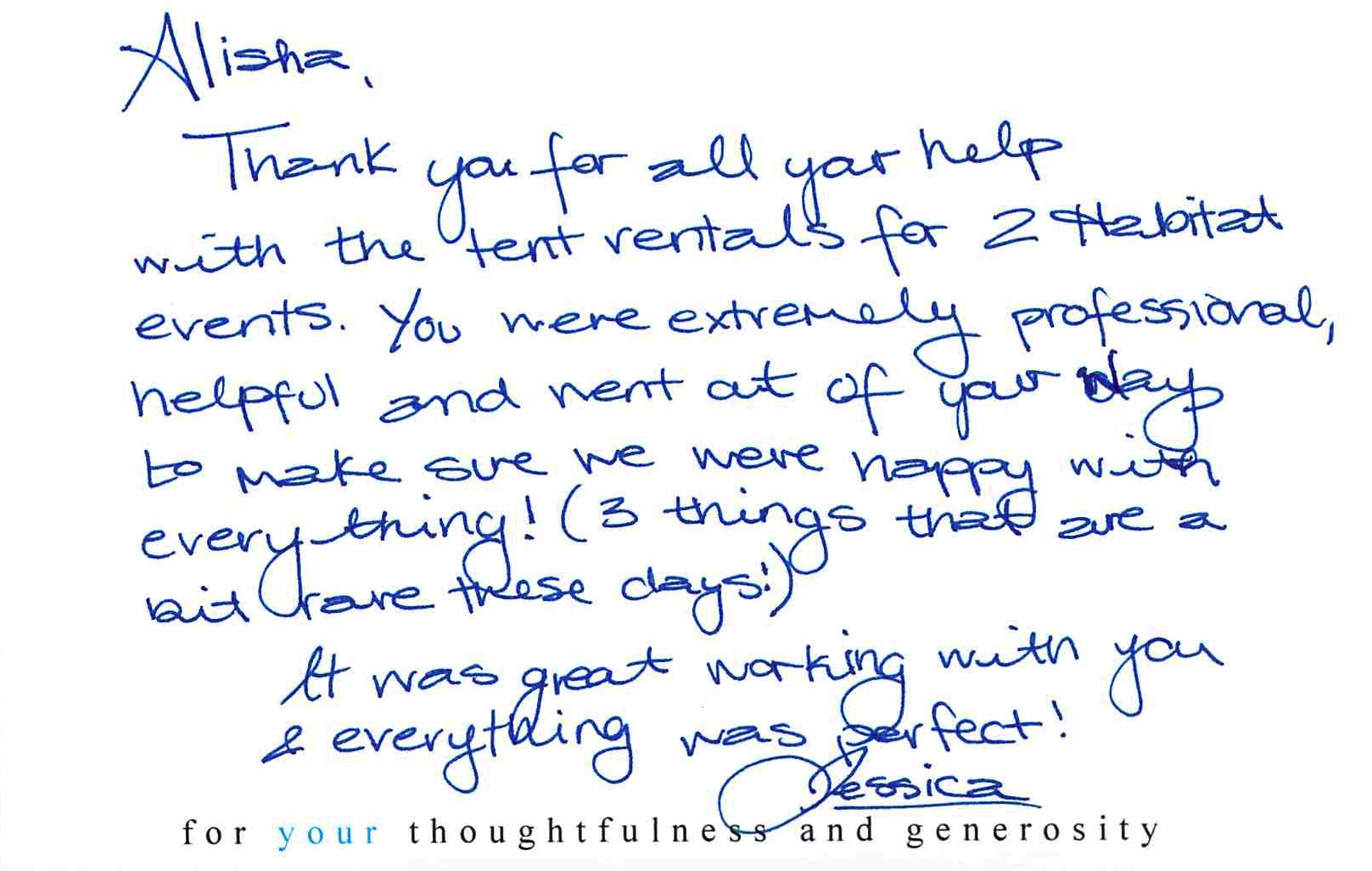 Atent for Rent was thrilled at how great these events went and happy also to have thoroughly satisfied clients and guests. While every planner loves having things go well and just fall into place as planned, we all know every event has the potential for last minute changes and needs.  We are available 24/7 and will always try to help even if it isn't our typically areas of expertise.  There just isn't much we won't do to make sure your event is a success!