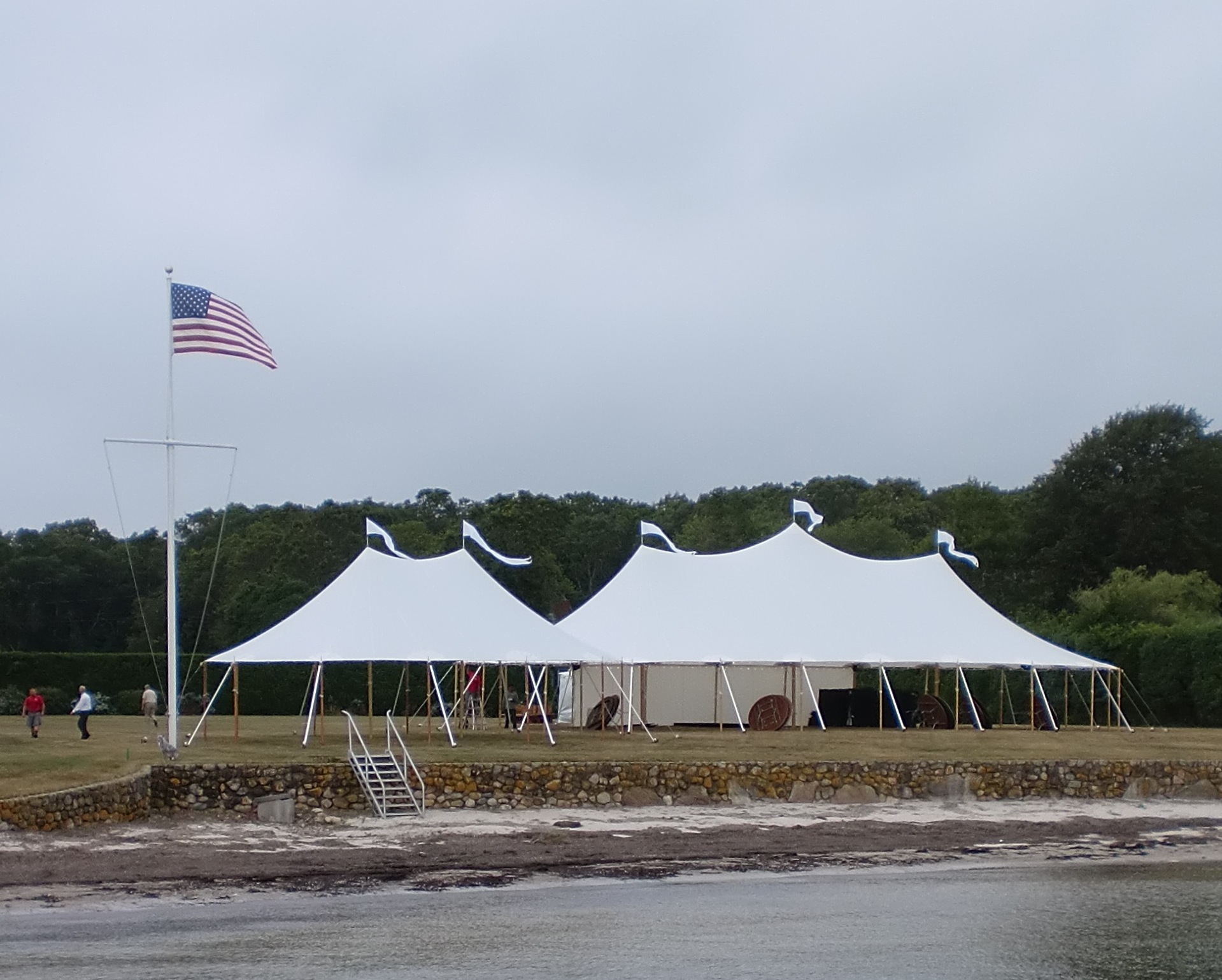 The Sailcloth tent is relatively new to the tenting industry. The concept was born about 30 years ago, but it only really set sail recently in the past few years gaining popularity across the country. The sailcloth tent design was created in Massachusetts, targeting clients in many sailing communities along the east coast, but has since boomed across the nation.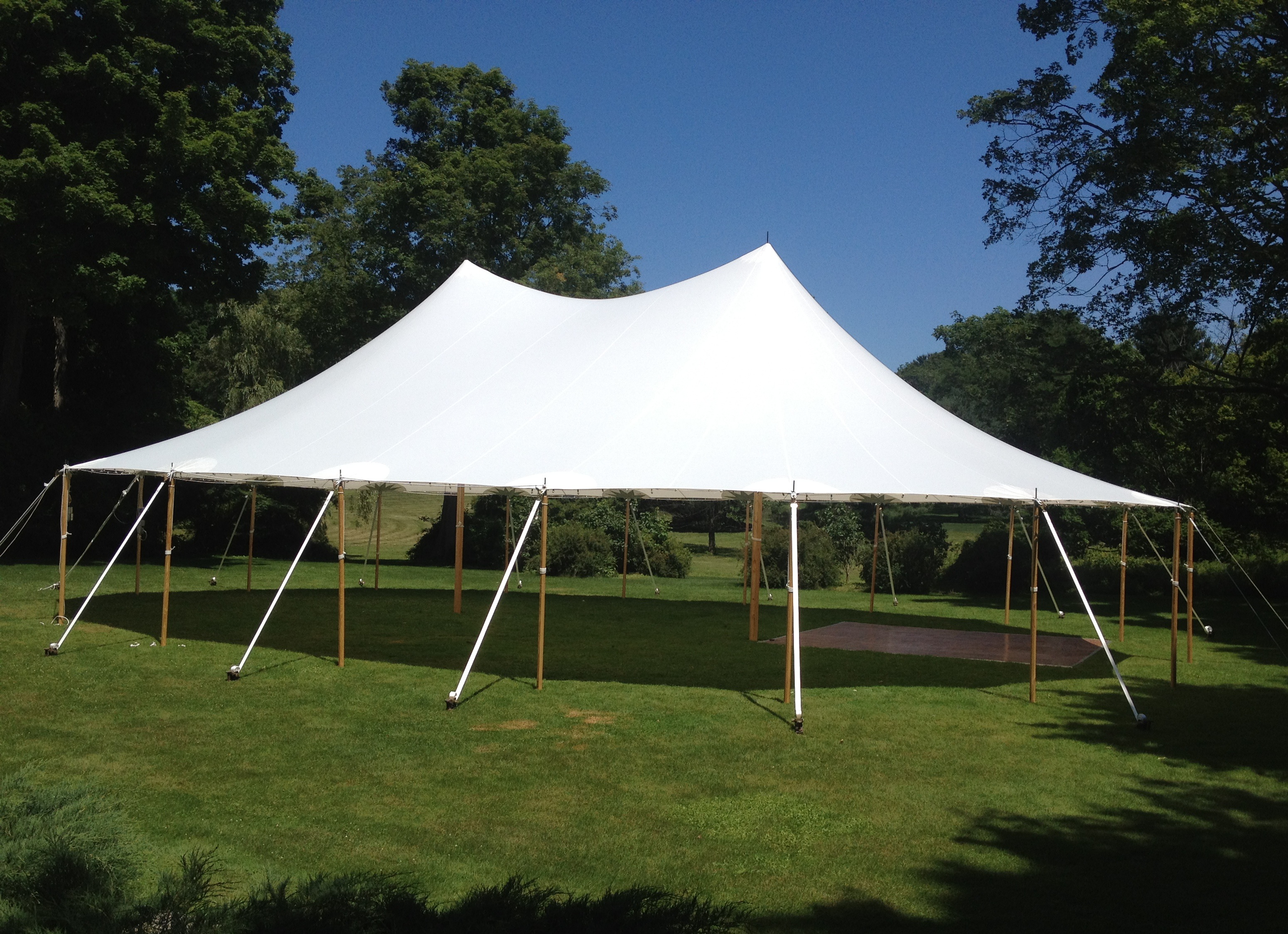 The sailcloth tent differs from the rest of the tents we carry in many ways. It is constructed of a sailcloth material as opposed to the tradition vinyl tent tops. The translucent fabric allows light to flow inside the tent during daytime events and beams an a amazing glow when lit up for evening events. The tent has a more natural feel with this fabric top and wooden side and center poles.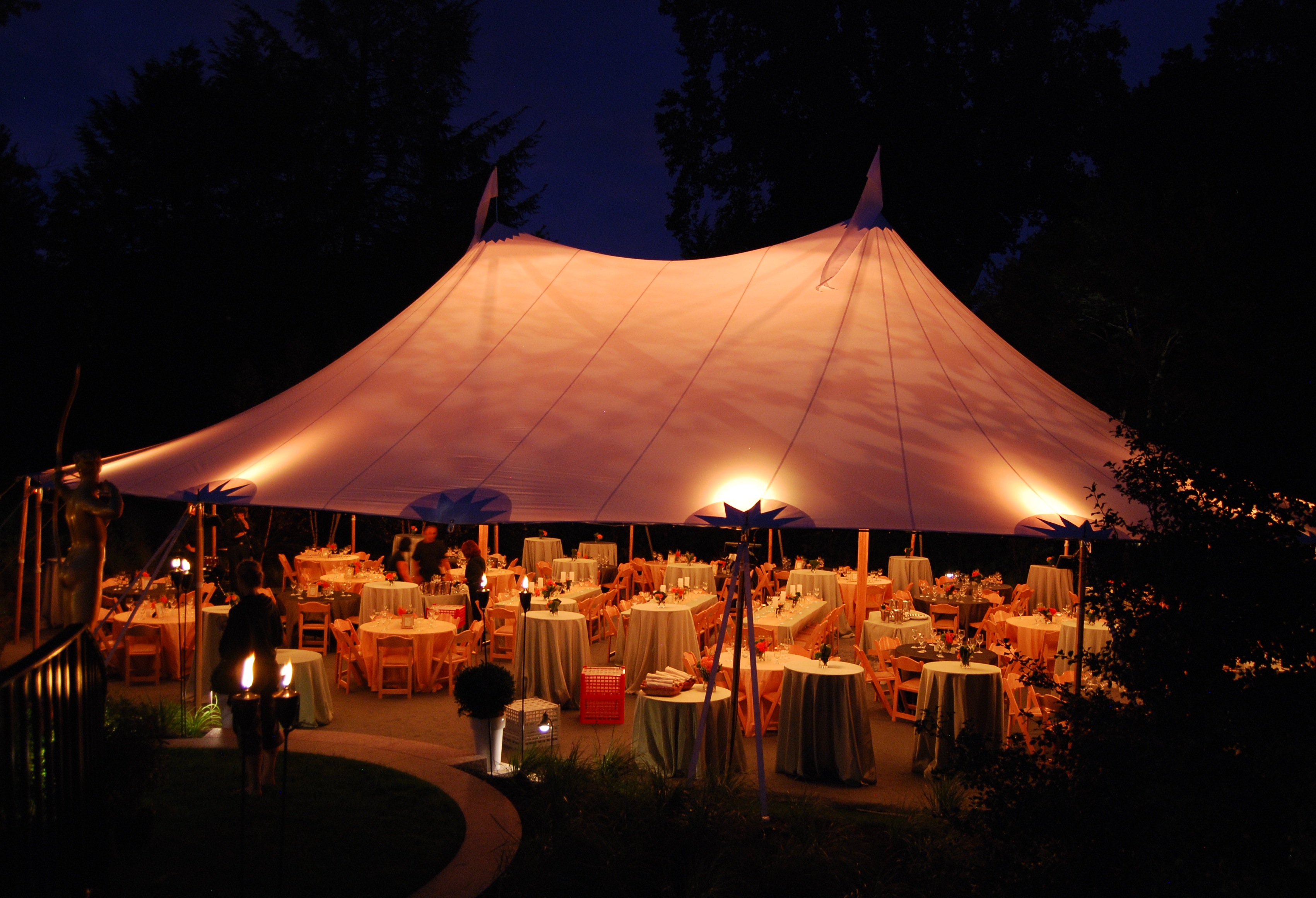 We are excited to have the sailcloth tents in our inventory and available for our clients to rent for their functions. The sailcloth tents offer a sleek style that can be enhanced and dramatized with decorations and lighting, but also looks amazing as is, on its own. The clean interior and lack of valance around the perimeter gives the tent a very smooth, magical look that is simply elegant.
Check out this link to the manufacturer's website for even more information on Tidewater Tents.