This year marks the 25th year of festivals at Harpoon Brewery. Harpoon is a Boston-based brewery that was founded in 1986 by three friends who enjoyed beer and decided to brew the beers they loved, making them always available for themselves and their friends. The brewery started on the Boston waterfront in a single warehouse space and now has two fully operational brewery locations, one in Boston, MA and the other in Windsor, VT.
Harpoon hosts multiple functions throughout the year and supports various charities throughout New England through their Harpoon Helps initiatives. In addition to the many events each month, they have 5 festivals each year.
Atent for Rent has been working with Harpoon since their first OctoberFest in October of 1990. The scale of the event has grown immensely and they now house over 20,000 people over the weekends of the May HarpoonFest and the OctoberFest events. Along with their growing guest count, their tent needs have increased along with it.  The tents for the OctoberFest in 2015 covered over 27,000 square feet, providing ample space for their record-breaking event.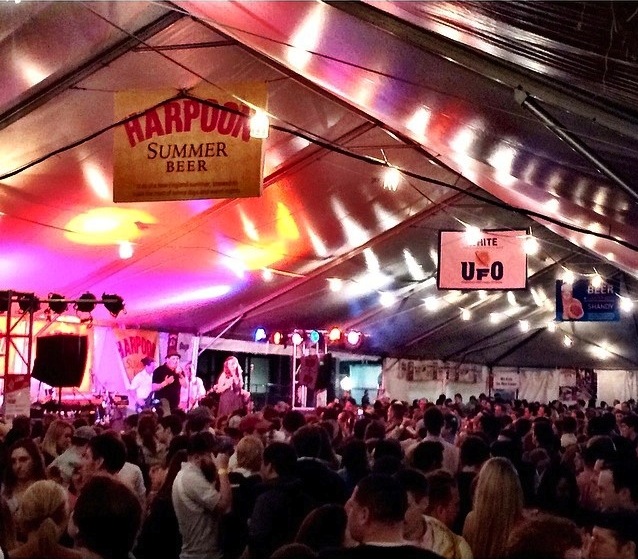 The festivals are events loved by people all around New England, and are particular favorites amongst college students in Boston. Take a look at these photos courtesy of event-goers, doesn't it look fun? This year's HarpoonFest is taking place May 16 and 17, 2015. Cover charge is 20.00 (cash only!) and includes a souvenir pint cup, one (1) drink ticket. In addition to the great beer, there are tons of local bands playing live and many food vendors. Of course, you must be 21+ to enter.
The event is rain or shine, but don't worry- we have you covered.
To learn more, visit http://www.harpoonbrewery.com/festivals.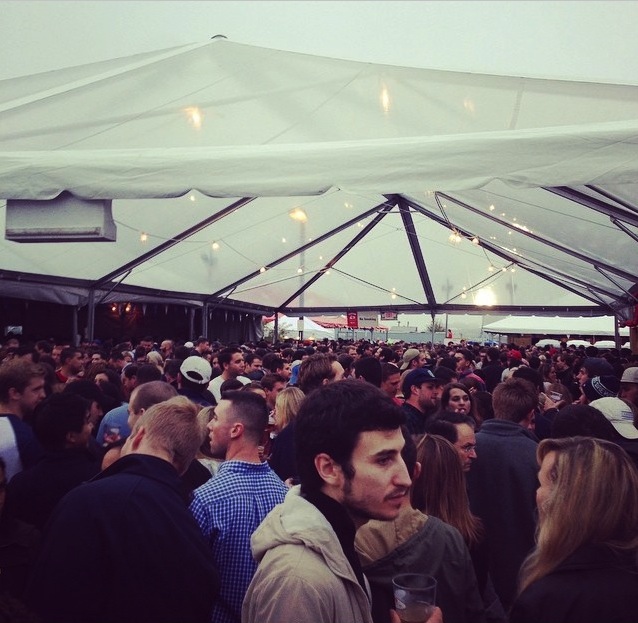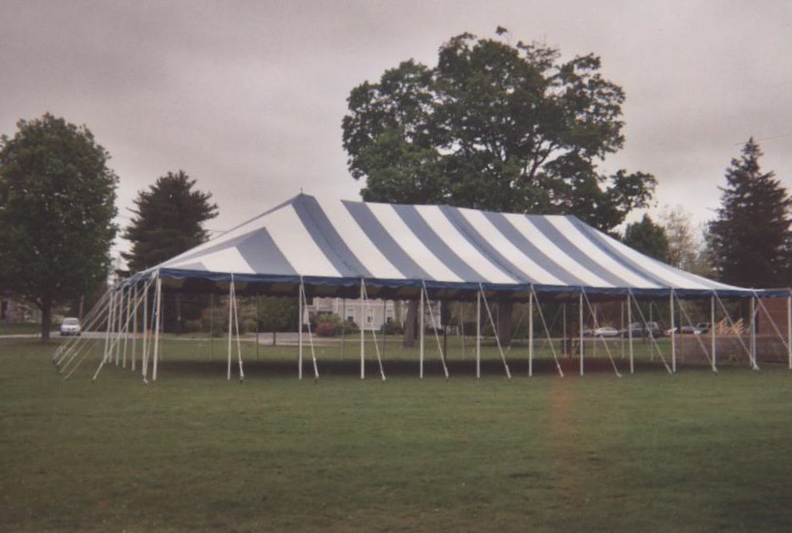 The Party tent has the ability to essentially become an outside room with the addition of sidewall. It is a pole style tent which means it has center and side poles for support like a basic canopy tent; however we have larger party tents available for rental. The party tent also must be staked into the ground and requires additional space to be secured.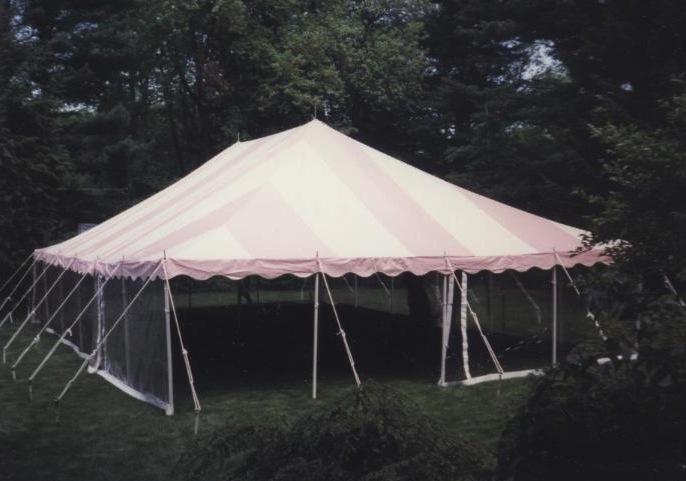 Having the ability to add sides to a party tent substantially increases the functions of the space. You may choose to enclose the tent on all sides and heat the interior or perhaps just shelter your guests from rain, wind or other elements. The New England weather tests us with not only heavy rains, but snow storms, hurricanes, high winds, even tornadoes!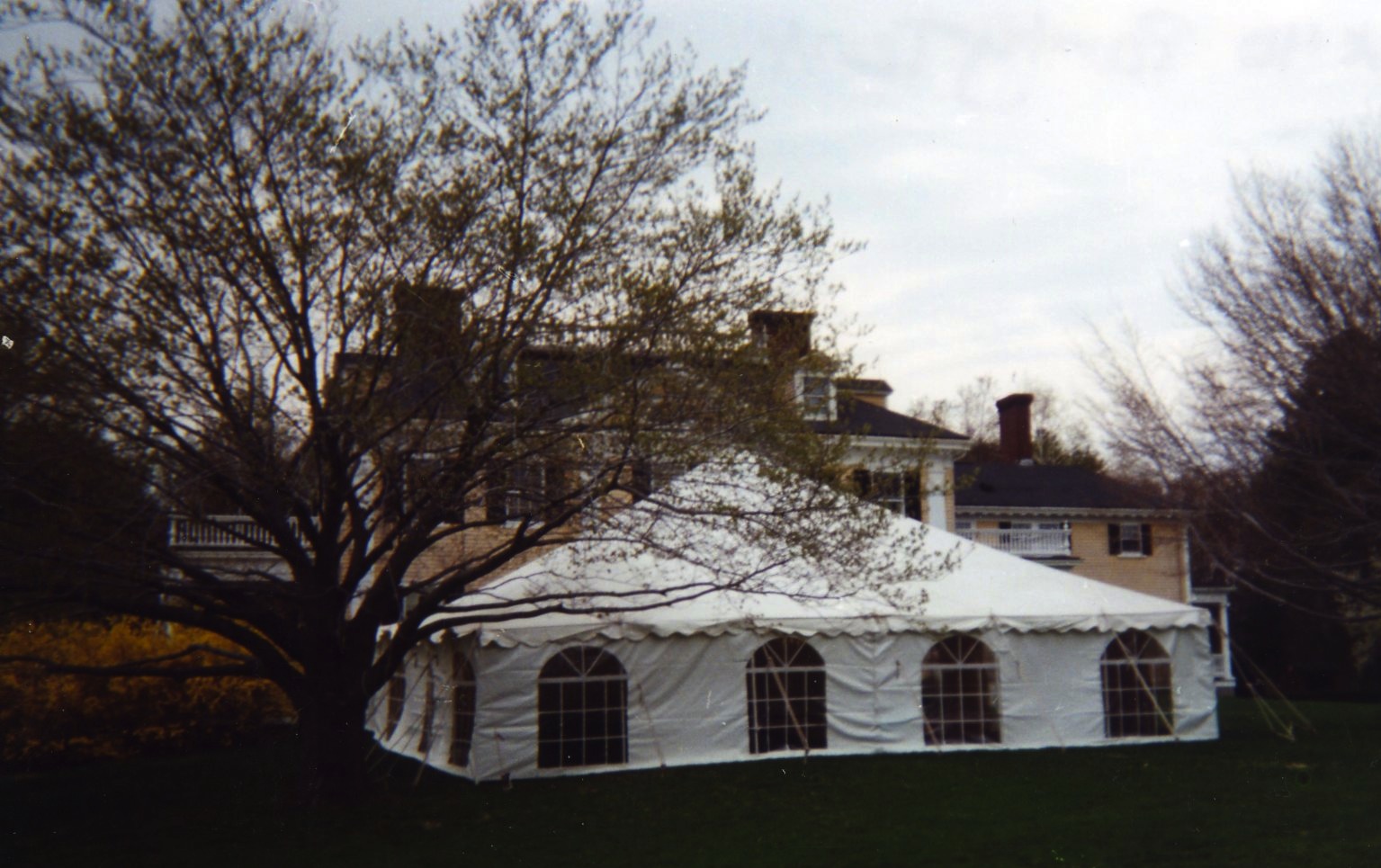 The tent does not feel enclosed with clear or window sidewalls as an option. Solid white sidewall can be great as well to serve as a backdrop, block the view of the street/neighboring property and it saves money. The clear is great to still feel connected to the outside space or perhaps to expose a beautiful view. The cathedral window wall has the perks of both the clear and the solid wall, while also adding a charming character to the tent!