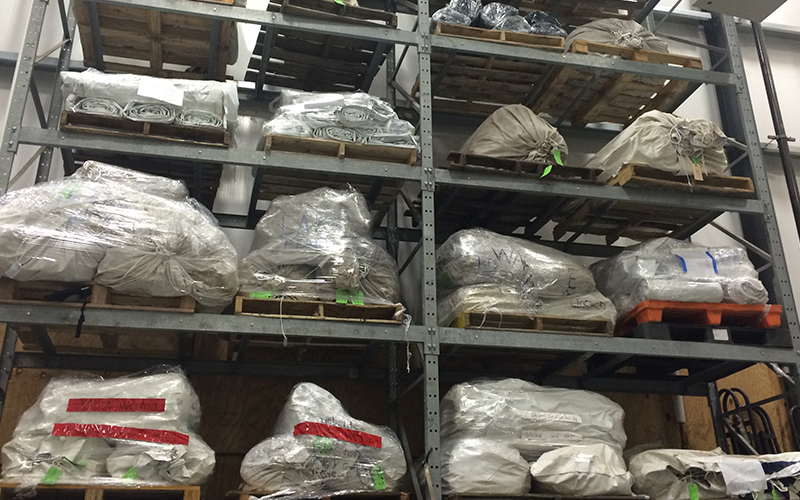 Tent and Accessory Storage
Our facility in Dedham is over 25,000 square feet. It is perfect for housing our constantly growing inventory and for storing all of our clients' tents and accessories. Our warehouse is climate controlled and has a large pallet racking system. We have an entire area designated for vendors, venues and other clienteles' tents and awnings. We use special tags and we inventory every section, panel and bag at removal. We also shrink-wrap all fabric that we store long term and ensure it is dry to prevent mildew.
One of the worst things you can do is put away fabric when it is wet or damp. Sitting in storage, it will become moldy and damaged. We have a state of the art hanging system for drying thousands of square feet of tents and walls all at one time. Our warehouse has a ceiling height of 30 feet, so we can fit any size fabric you have. Let us hang your wet fabric to dry before storage. Call us today to get a quote to dry your fabric. Or better yet, let us wash and dry your fabric before storage, so, when it comes time to set it up again, you know it will shine!