Food trucks are a great addition to any event. They are fun, convenient, full of variety and, most importantly, they are tasty! From burgers, to grilled cheese, to cookies, to ice cream, to bahn mi, you are guaranteed to find whatever fare you crave for your big event.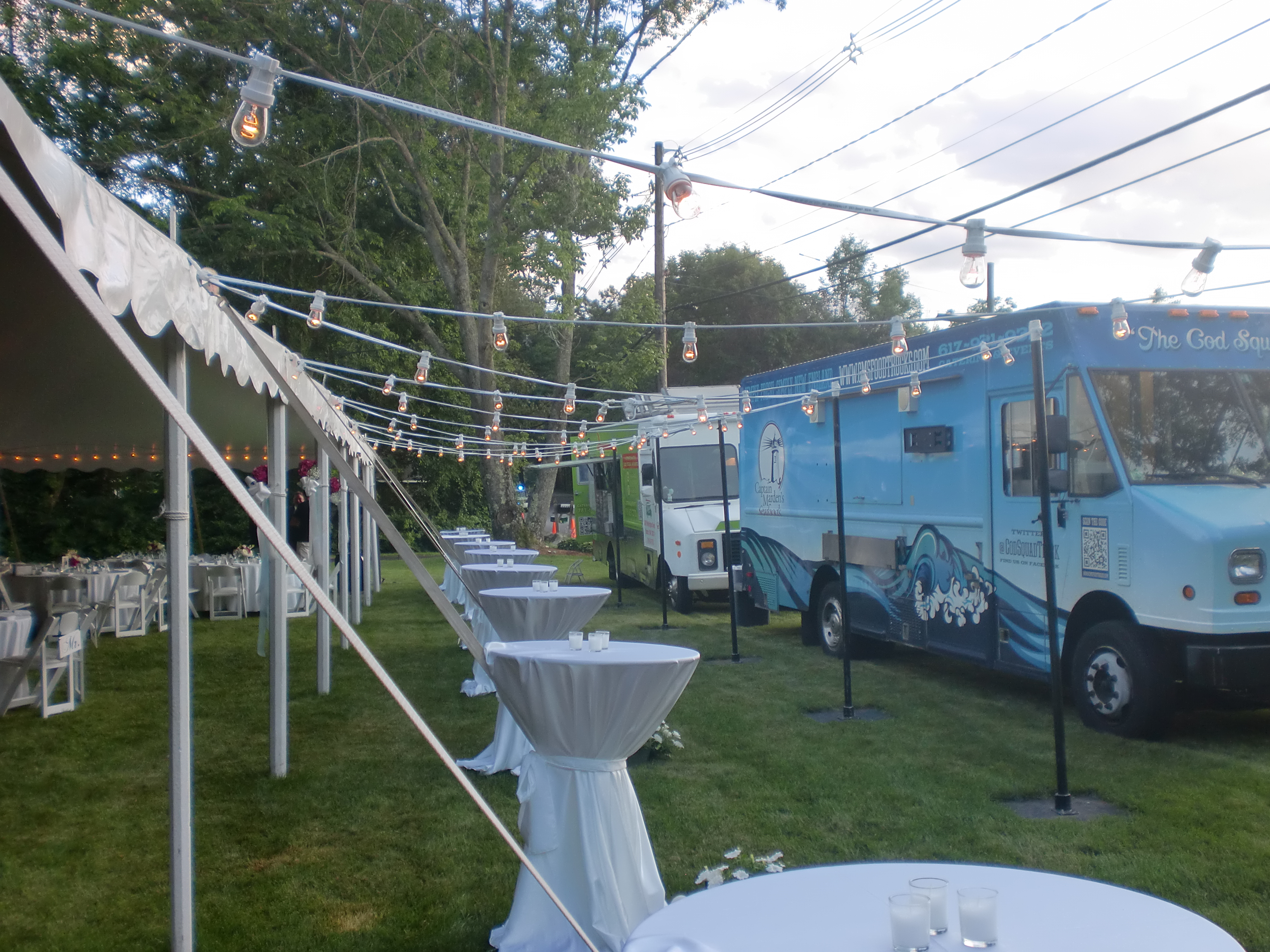 Boston has a growing food truck scene and now hosts multiple festivals and markets where you can sample a variety of cuisines. When planning for your event, check out the SoWa Market at www.newenglandopenmarkets.com. This annual market is open every Sunday from May 4 – October 26, 2015 from 10am – 4pm. SoWa Market has more than 35 food truck vendors, highlighting the best that Boston has to offer.
If you're looking for a more competitive edge to your food truck hunt, check out the Providence/Boston Food Truck Showdown on June 6th at India Point Park in Providence, RI. This festival puts Boston and Providence's best food trucks head-to-head, and YOU decide which you like best. For more information, click here.
How about a cookie or cupcake truck at your child's birthday party? Or perhaps a taco truck at the next big graduation party? Or maybe a truck that serves up seaside delicacies at your next beach party? Or go off the beaten path and have your whole wedding catered by food trucks! This tradition has been popular for late night snacking after dancing all night and building a hefty appetite, but bringing in the trucks for the main course makes for an exciting (and delicious!) alternative to traditional catering. And bonus! Food trucks usually do not require additional power distribution or dishware from an outside vendor. Though keep in mind that not everyone may like the offerings, so two or more food trucks might be a good idea. And also remember that most food is made to order, so wait time should be a consideration. Consider having either stationary or passed hors devours during cocktail hour. No one likes "hangry" wedding guests.
Last year we did the tents for one of our favorite wedding set ups. This couple wanted something unique so they made the food mobile. As you can see in the above picture, they created a casual dining area covered by bistro lights to connect their main tent with their food truck area. This wedding was certainly one that all the guests will remember.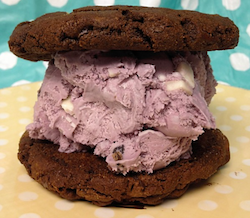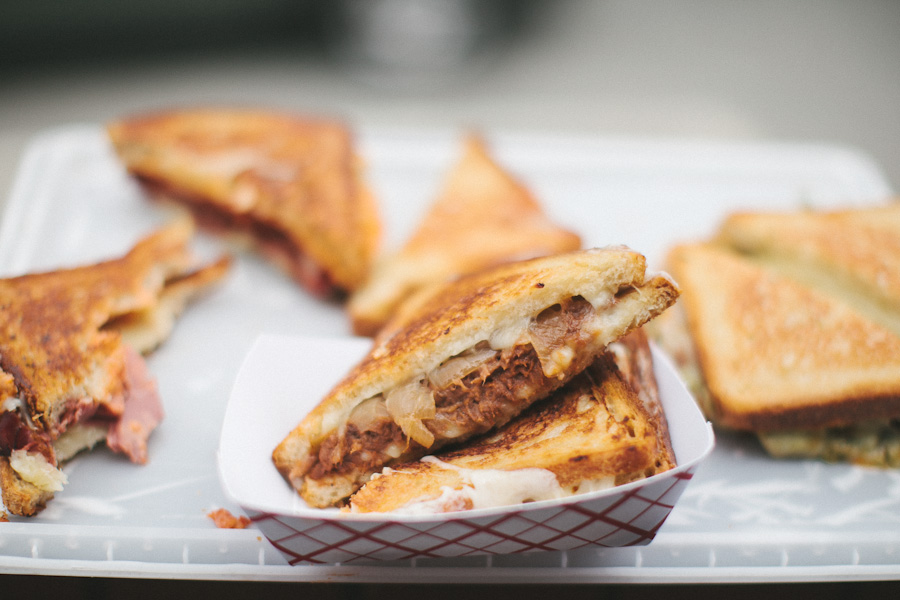 Some of our staff favorites for local food trucks are Roxy's Gourmet Grilled Cheese, Teri-Yummy, Mei Mei Kitchen, and The Cookie Monstah.
This year marks the 25th year of festivals at Harpoon Brewery. Harpoon is a Boston-based brewery that was founded in 1986 by three friends who enjoyed beer and decided to brew the beers they loved, making them always available for themselves and their friends. The brewery started on the Boston waterfront in a single warehouse space and now has two fully operational brewery locations, one in Boston, MA and the other in Windsor, VT.
Harpoon hosts multiple functions throughout the year and supports various charities throughout New England through their Harpoon Helps initiatives. In addition to the many events each month, they have 5 festivals each year.
Atent for Rent has been working with Harpoon since their first OctoberFest in October of 1990. The scale of the event has grown immensely and they now house over 20,000 people over the weekends of the May HarpoonFest and the OctoberFest events. Along with their growing guest count, their tent needs have increased along with it.  The tents for the OctoberFest in 2015 covered over 27,000 square feet, providing ample space for their record-breaking event.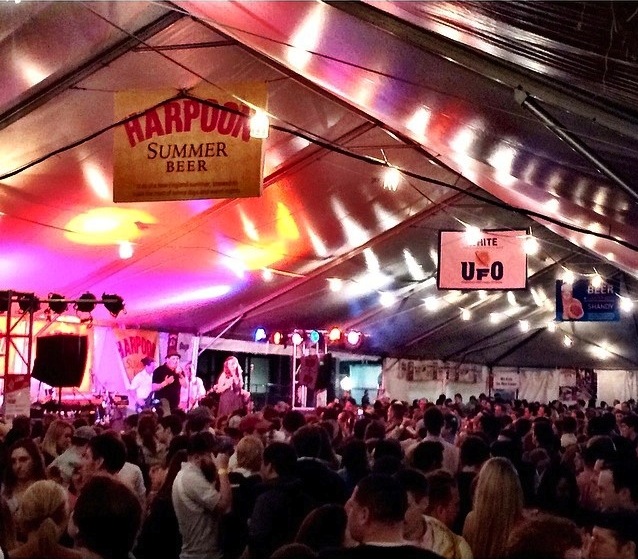 The festivals are events loved by people all around New England, and are particular favorites amongst college students in Boston. Take a look at these photos courtesy of event-goers, doesn't it look fun? This year's HarpoonFest is taking place May 16 and 17, 2015. Cover charge is 20.00 (cash only!) and includes a souvenir pint cup, one (1) drink ticket. In addition to the great beer, there are tons of local bands playing live and many food vendors. Of course, you must be 21+ to enter.
The event is rain or shine, but don't worry- we have you covered.
To learn more, visit http://www.harpoonbrewery.com/festivals.